>> Tuesday, January 5, 2010
We have an equal amount of little girl and boy friends so when Violet told me she wanted a Tinkerbell party I quickly googled parties and found that mamas had a lot of success throwing Tink/Pirate parties. How much fun did I have planning it? Of course in typical me style I was running totally behind on party day though :) Violet and the other kids had a ball and that is all that I was hoping for. Thanks to some friends for taking pictures for me or I would have none lol :)

The girls all made fairy wings with gems & markers. I made each girl a fairy skirt to wear for the party. The boys made pirate hats and were able to fight each other with swords all one eyed like with their patches. It was hilarious to see them with their patches on :)

Once everyone was done with their wings and hats we had a surprise visitor - Captain Hook himself! There was treasure to be found and he brought the first clue!
Off they went! We had some really smart fairies and pirates at the party b/c they found BOTH treasure chests in record time!


My husband rocks!


Time to sing and what she waited for ALL day - eat a cupcake!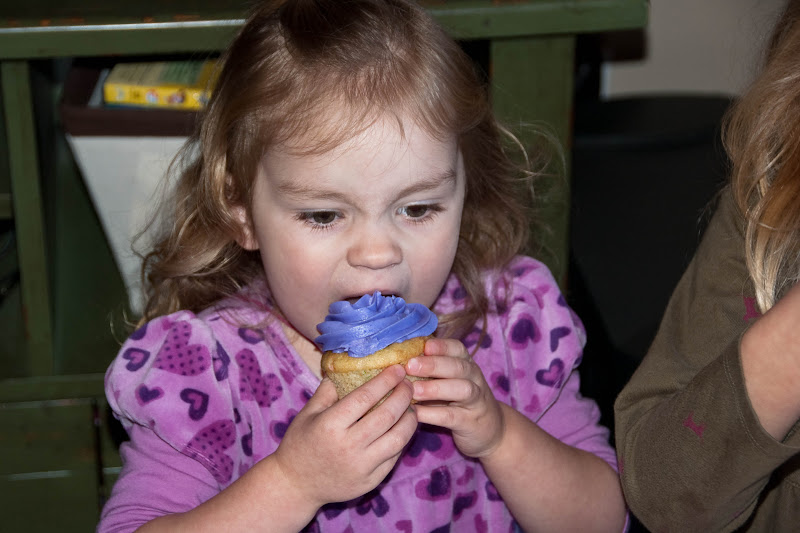 Thank you to everyone who came and helped to make Violet's birthday such a fabulous day!