>> Friday, January 15, 2010
When I blogged about us missing Matt b/c he started his new job today I totally forgot about a very important little family member who will also be missing the heck out of her daddy - our Ruby. They do eskimo kisses and no one can make her laugh like he does. Her only word is still "Mama" though, just saying...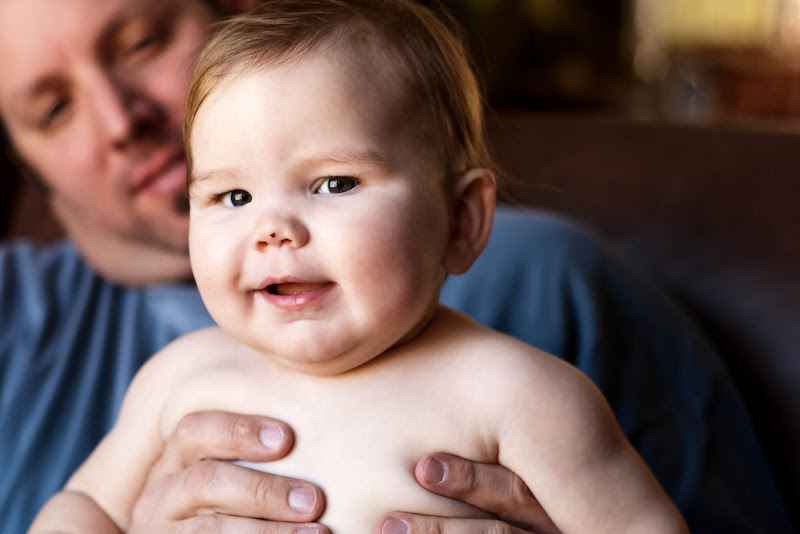 By the way that mark on her nose is from her falling - learning to walk is tough :) Why not have all 3 girls with bumps and bruises.